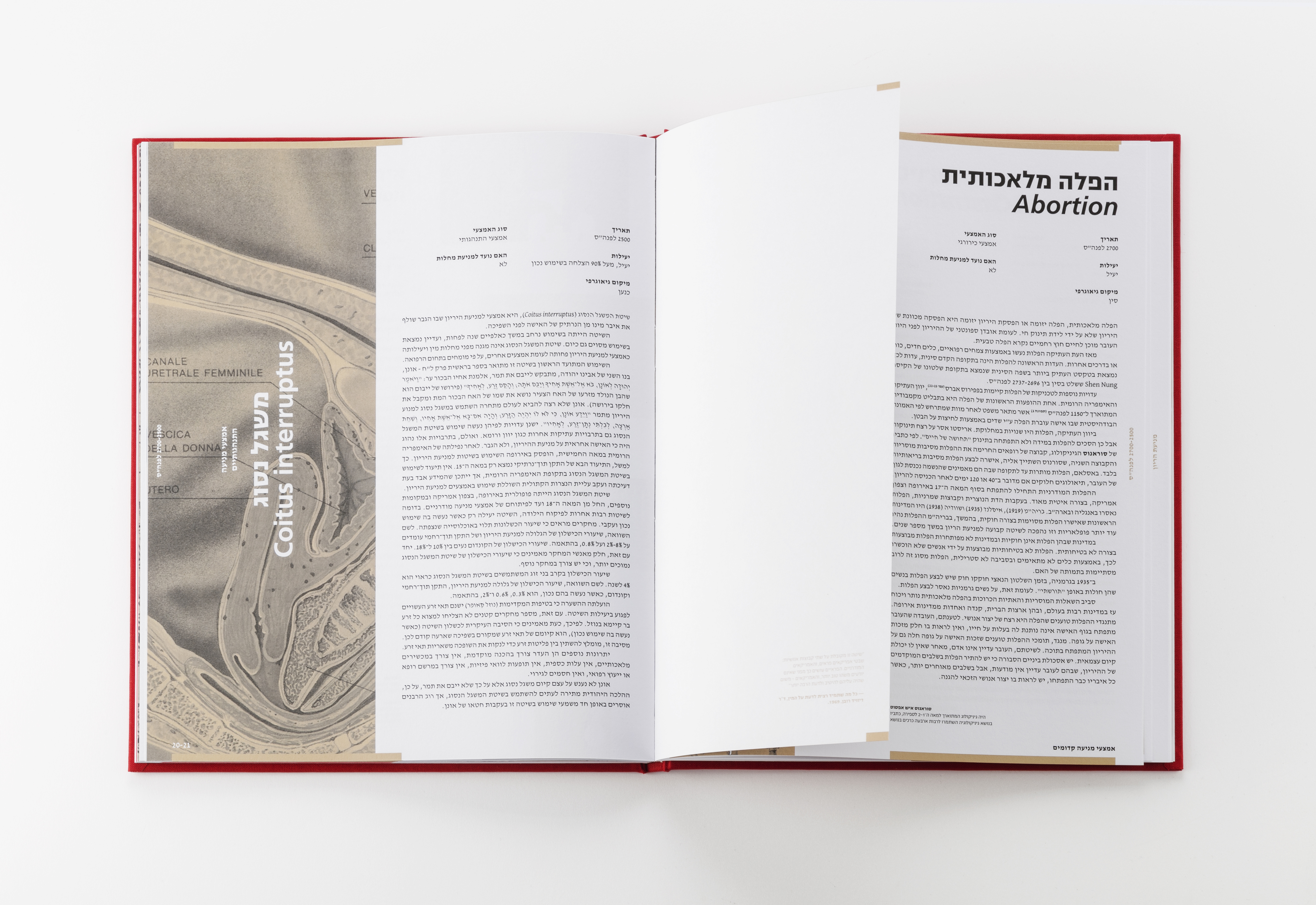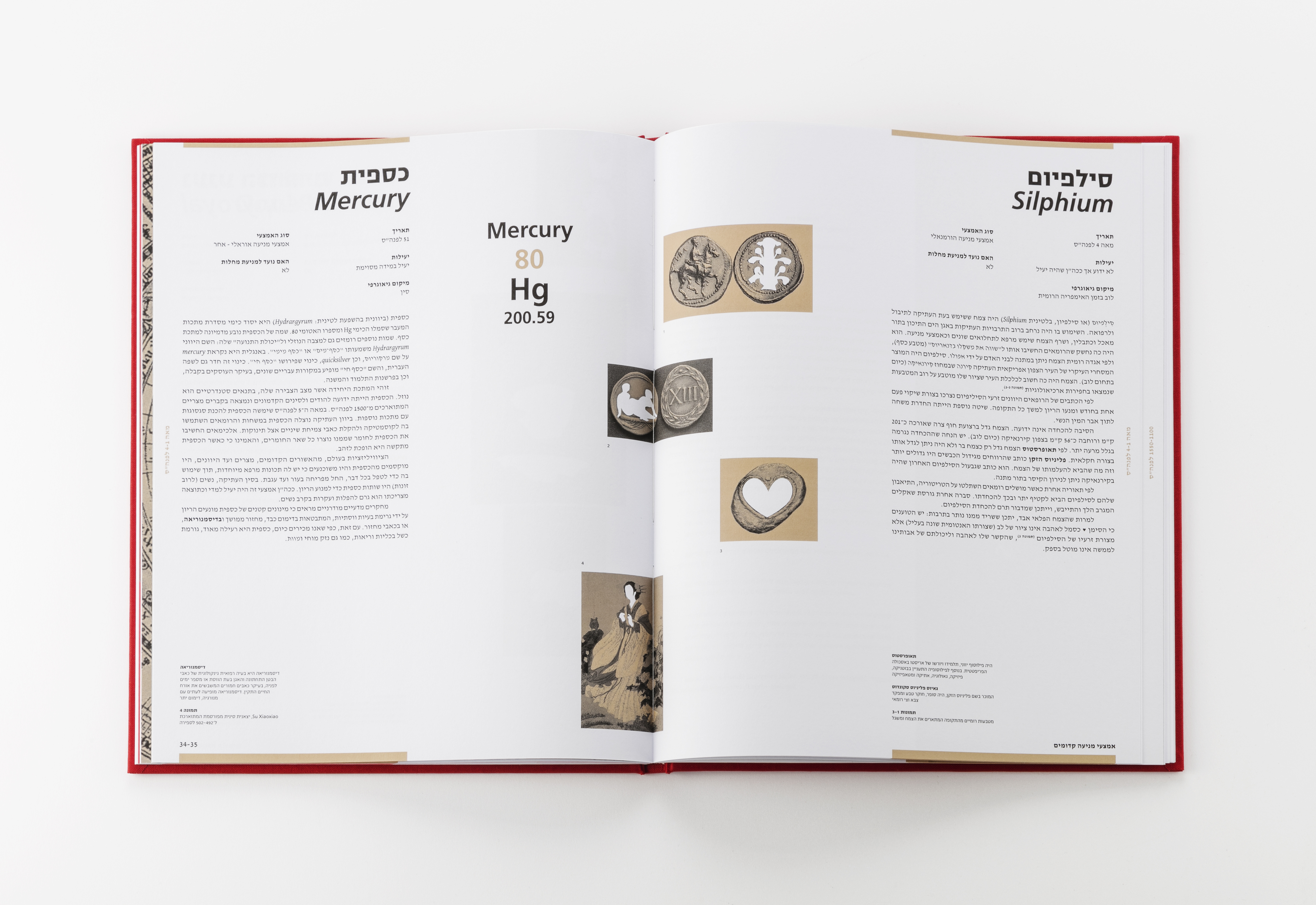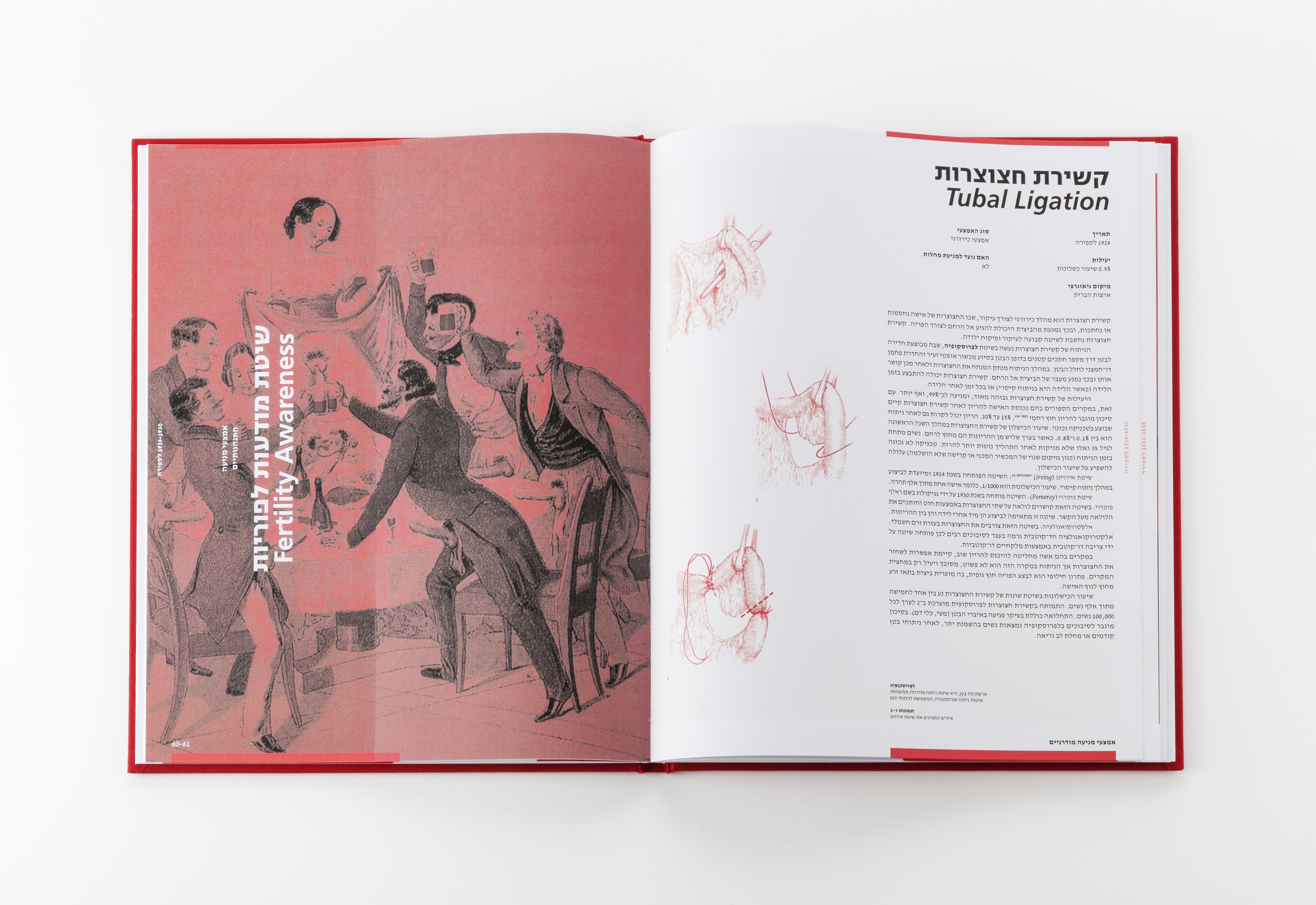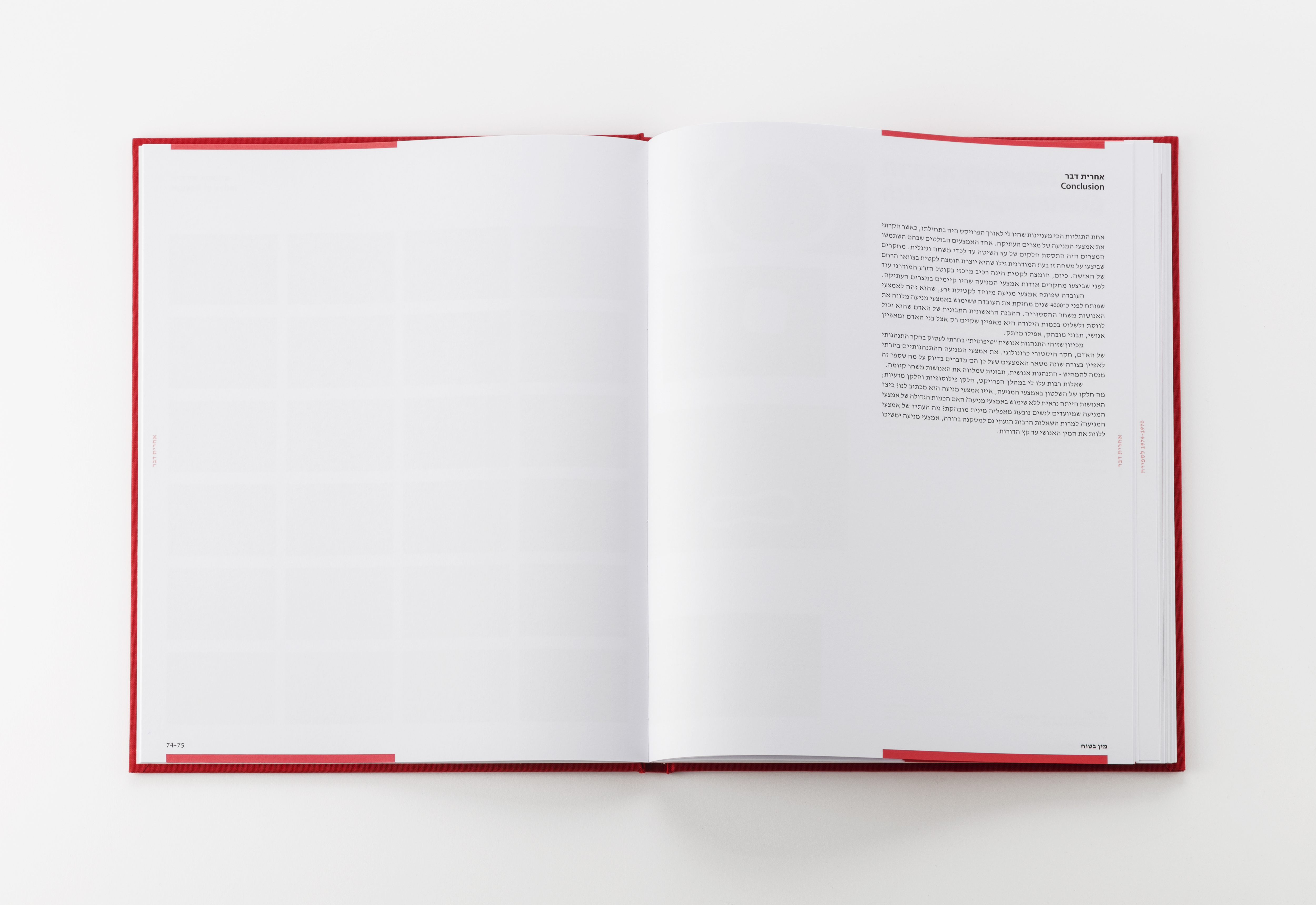 "Safe Sex" - a book containing 48 contraceptive methods throughout the history of human kind. The book is divided into two chapters: modern contraceptives and ancient contraceptive.

The book is organized by chronological order and contains some of the most known contraceptives - such as condoms, IUD, pills etc.. and some of the most weirdest contraceptives such as crocodile dung, lemon half, pennyroyal tea and Coca-Cola.

I tried to design the book as if there was a Museum of History of Human Behavior/Sex in Israel, the fonts are very formal and the layout reminds an encyclopedia or a history book. Although the design is very classic I tried to mix in contemporary elements to the design system.

Inside the book, there is a 56X46cm foldout silk screen poster containing images from the book.

Typography Course, Shenkar, 2017
Guidance: Michal Pauzner