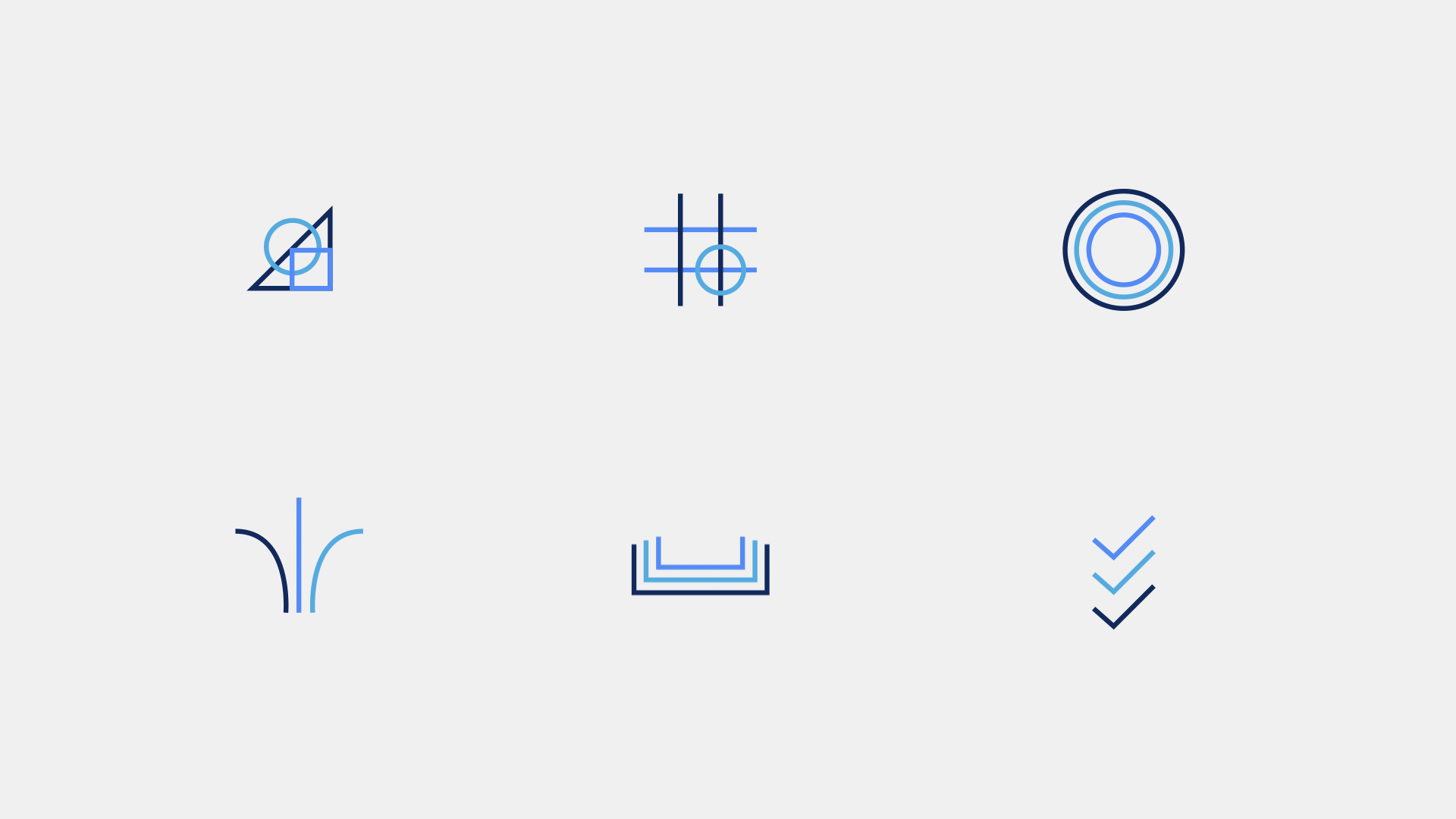 GIMOBY - is a dynamic React software development company based in Tel Aviv. The company provides quick, tailored end-to-end technological development services. The hi-tech world is an ever-growing market, and with Israel being referred to as the Start Up Nation, it's no wonder that demand for new developments and technologies is always on the rise. GIMOBY was established to fill this perpetual need and supply the market with fast, custom-made interfaces.

About the design

In software development, there are ones and zeros, and then there's the developer. Three parts that come together and make a program. This concept was used as inspiration for the GIMOBY logo: three elements resembling brackets – a shout out to the very brackets used in coding – that merge together to create a three-tiered unit.

The design language is minimalist, evoking vibes of hi-tech innovation with three shades of blue. Here, again, the triple-actor element was brought to life. The banner is a three dimensional representation of the logo, to inspire a sense of realness, nearly plastic, of the product itself. This is technology incarnate – ideas and code materializing.

The rest of the website follows a very minimalist theme – linear icons in three variants of blue, alongside black texts in Gill sans, a font associated with a sort of restrained professionalism. The larger bold fonts grab the attention of the reader and attract their attention.



Credits
Creative Director: Liad Shadmi
Designer: Liad Shadmi
3D Animation: Elad Malca
Icon Animation: Ron Baltuch